Cooking on a keto diet can take planning. Thanks to great instant pot recipes, making healthy food in a hurry has never been easier.
As more people turn to the keto diet to improve their health, it's important to consider all of the appliances to make your life easier.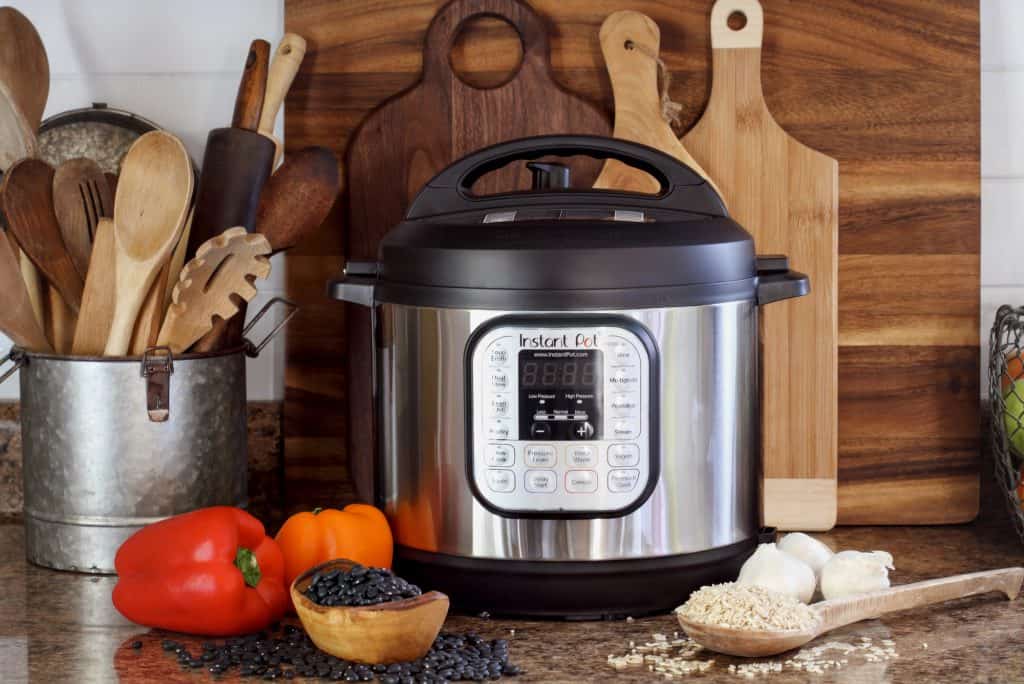 If you're ready to make easy keto meals, it's time to turn to the instant pot, crockpot, or air fryer.
There's nothing wrong with cooking on the stove or in the oven. But it can be a time-consuming way to make food.
You can save time after a busy day when you opt to use an instant pot. You can cut down cooking time dramatically, or have your meals cooking while you're gone.
Additionally, these appliances won't heat up your kitchen like using the oven or stove can. this is great if you live in an area where your kitchen easily overheats when you cook.
This post may contain affiliate links. Please read our policies for more details.
What Is an Instant Pot?
One thing that many people ask is "what is an instant pot?" This handy appliance is seemingly everywhere and is used for a lot of keto recipes.
An instant pot is a type of electric pressure cooker that features a number of different cooking functions and settings. It can take the place of many different kitchen appliances.
It can be used to make yogurt, cook rice, slow cook, sauté, brown, pressure cook. A pressure cooker can even keep your food warm.
One great feature about the instant pot is the meat doesn't have to be completely thawed before cooking it.
This is great for home cooks who are in a hurry and who may forget to thaw the food that they want to prepare.
Being able to put everything into the pot and have it come to pressure quickly reduces the panic that can sometimes occur right before a meal. It ensures that everyone gets something healthy to eat.
Many keto recipes that are cooked in an instant pot are first sautéed and then pressure cooked. This is great for homeowners who don't want to have to deal with washing more than one dish.
It,s easy to cook everything in the same inner liner of the pot and then simply wash it when the meal is finished.
This also reduces the chance of losing out on the flavor of crispy meat and vegetables. The frond can sometimes stick to the bottom of a pot on the stove and be lost.
Using an Air Fryer
One reason why so many people look for keto airfryer recipes is that this kitchen appliance is fast and easy to use.
It results in crisp food without having to use a lot of oil on the stove or in a deep fryer. Air fryers can be used to make main courses as well as sides.
There are many different recipes for you to choose from for instant pot meals.
Air fryers are not nearly as common or popular as instant pots are, but there is no shortage of great recipes.
In addition, it can be a challenge to adjust a recipe to make it work in an instant pot. The air fryer will result in a crispy dish while the instant pot is a pressure cooker and won't give the same crisp result that you may crave.
Air fryers are becoming more popular as people learn the foods that can be cooked in an air fryer.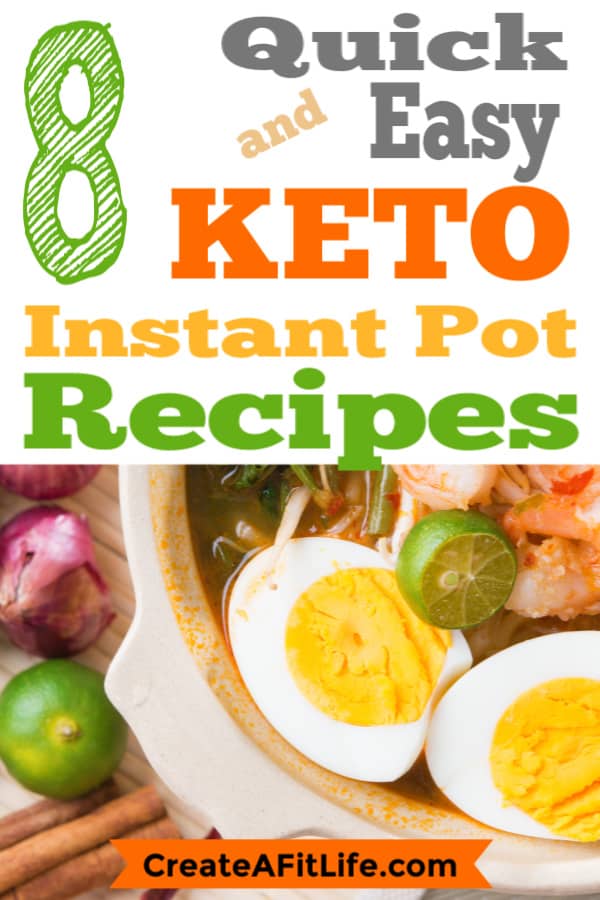 All about the Crock Pot
Finally, the last kitchen appliance that is likely to get a lot of use in your keto cooking is a crockpot.
These can be used to keep food warm for hours, which makes them great for taking a dish to share at a party. They can also be used to cook your meals while you are gone during the day.
Many keto crockpot recipes can be adapted to work in the instant pot. There are some cooks who choose to only use an instant pot, especially if space is at a premium.
Crockpots have been popular for a long time. They make it easy to come home to a hot meal at the end of a long day.
Crockpots come in a variety of different sizes, which makes them great for both large families and single people.
Anyone can easily get the perfect size of crockpot for their needs. They can make cooking easy keto recipes incredibly simple.
Why It Matters
When you understand the differences between these three kitchen appliances, you will be able to easily choose the one that is best for you.
Now that you are familiar with the appliances, check out these incredible recipes. They are sure to be a hit with family and friends.
Choosing the right appliance for you is not only important, but it will also make you much more likely to cook each meal.
This will reduce the amount of money being spent eating out and make it easier to follow the keto food plan.
When you are armed with the right appliances, great recipes, and healthy meal options, you are sure to make the choices that are best for you.
Parmesan Chicken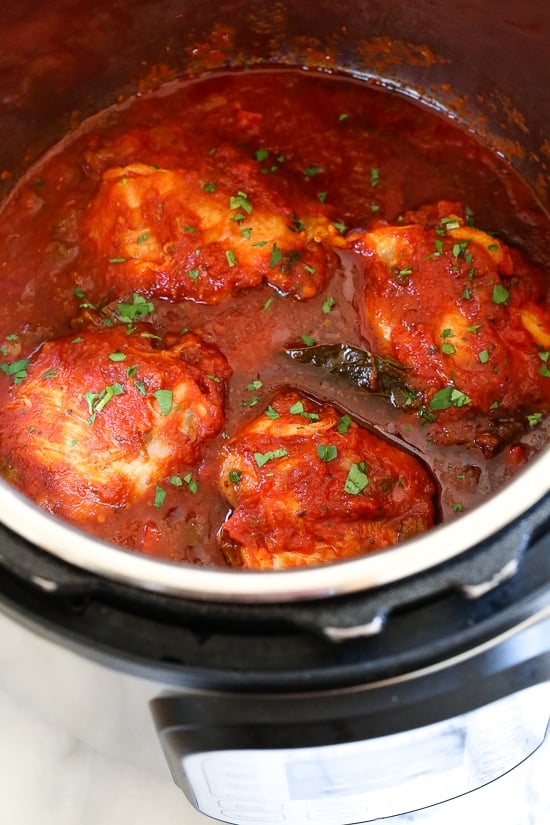 Image credit goes to Skinny Taste
There are many great keto instant pot chicken recipes, and this is one of them. Not only can you use any cut of chicken that you want, but most of the other ingredients are ones that you will likely have on hand.
Combined with crushed tomatoes, onion, red bell pepper, and then served over shredded spaghetti squash, this is sure to be an instant favorite with everyone in your family.
It is not only quick to make, but it's also incredibly delicious and very healthy. When served with roasted vegetables or a side salad it's a great meal. It also makes great leftovers for later in the week.
The recipe can be found here.
Crack Chicken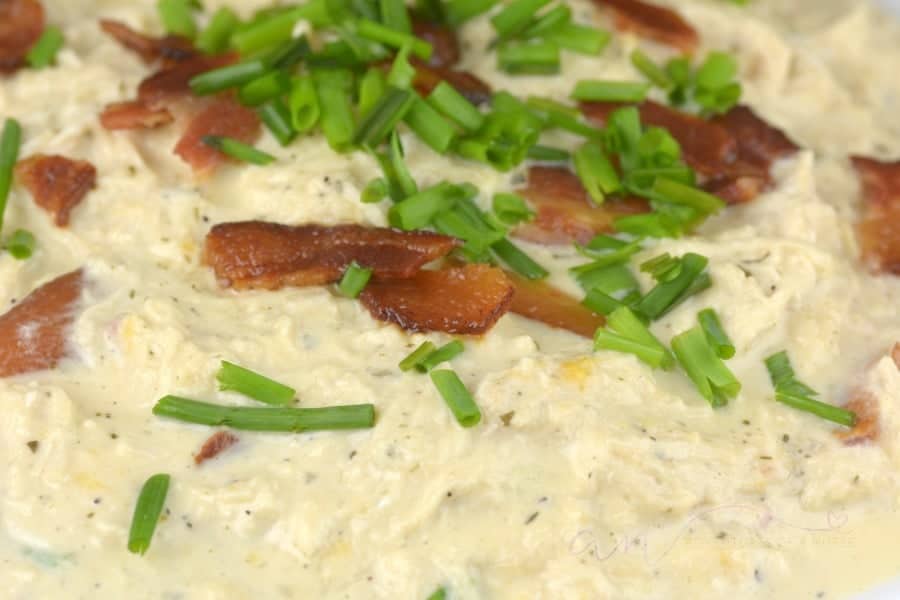 Image credit goes to Adventures of a Nurse
Another super popular IP chicken recipe is called crack chicken. This recipe gets its name because it is known for being incredibly delicious and difficult to stop eating once you start.
In addition to being fast and easy to make, this recipe is delicious and can easily be scaled up to make a large batch so you don't have to cook again later in the week.
With chicken breasts, cream cheese, and ranch dip mix, this is a game-changer. It goes great as a dip with crudités.
It can also be served over spaghetti squash or zoodles for a more filling meal.
The recipe can be found here.
Shrimp Scampi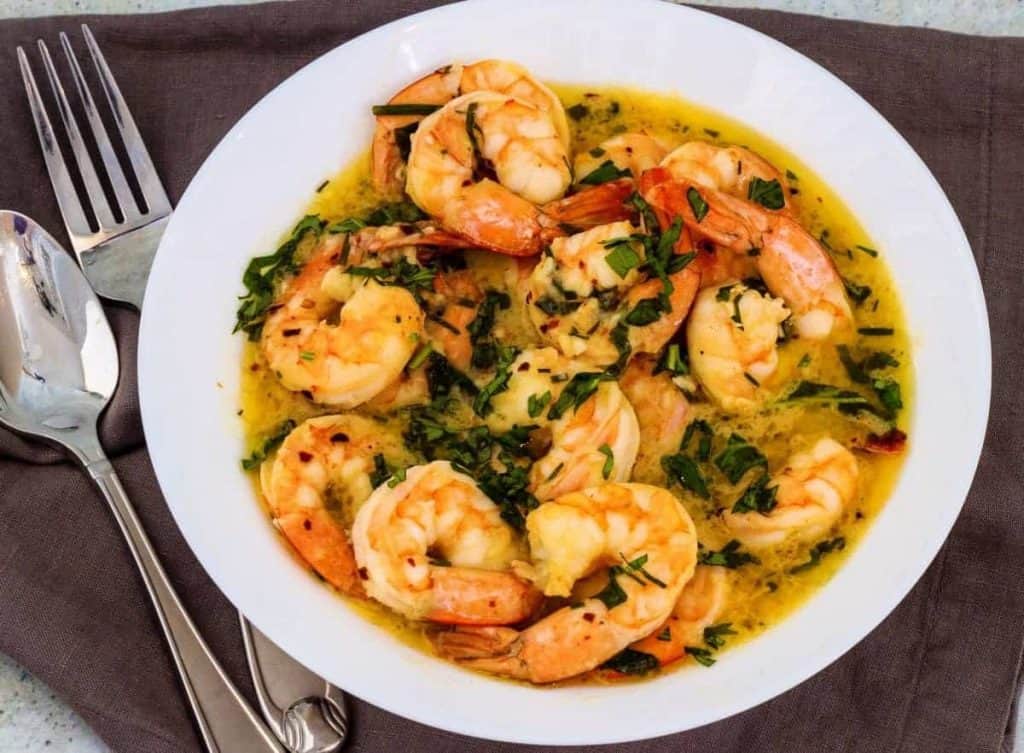 Image credit goes to Two Sleevers
When putting together low carb and keto diet meal plans, you can greatly benefit from using an air fryer.
This will really speed up your cooking time and will allow you to put food on the table more quickly.
One favorite recipe for the air fryer is shrimp scampi. Forget dealing with splatters and a hot kitchen. You can easily make zoodles or mash cauliflower while the shrimp is cooking, resulting in a delicious meal.
Like other keto airfryer recipes, shrimp scampi doesn't take very much oil and won't result in the shrimp being overdone.
The recipe can be found here.
Chili
Chili can be made in either an instant pot or a crock pot, which gives you a lot of flexibility in how soon you need to have your dinner finished.
If you have the time and want to come home to a hot dinner, opt to use the crock pot. On the other hand, using the instant pot is a great idea if you are really pressed for time.
Because this recipe is packed with ground beef, chiles, tomatoes, and plenty of spices, you won't miss the beans.
It's great for storing in the freezer when you want a quick meal later and reheats perfectly, allowing you to get dinner on the table in a hurry.
The recipe can be found here.
Green Chicken Chili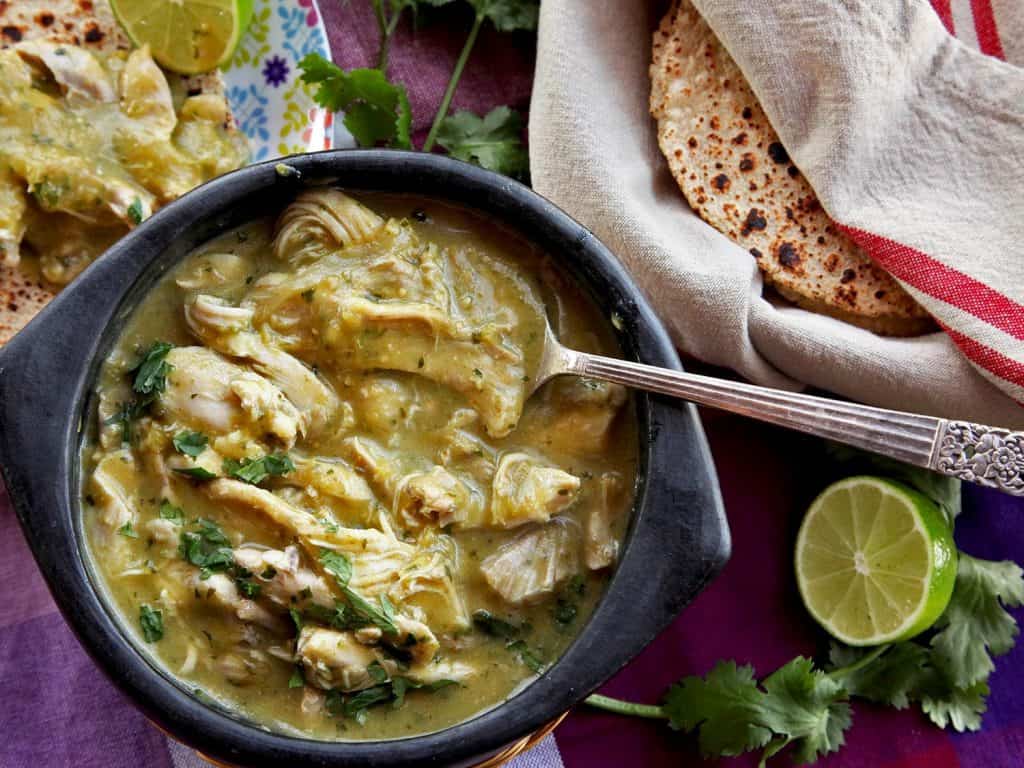 Image credit goes to Serious Eats
If you love chili but are very partial to IP chicken, you'll want to try this great recipe. It really brings the heat and is a great spicy meal without being difficult to put together.
Once you have the chicken thighs and drumsticks, peppers, garlic, tomatillos, and onion in the pot and it has come to pressure.
It only takes 15 minutes at high pressure for everything to cook. It's then easy to shred the chicken, add a few other ingredients to really take the flavor over the edge.
You can enjoy a great meal with very little cleanup required.
The recipe can be found here.
Pork Chops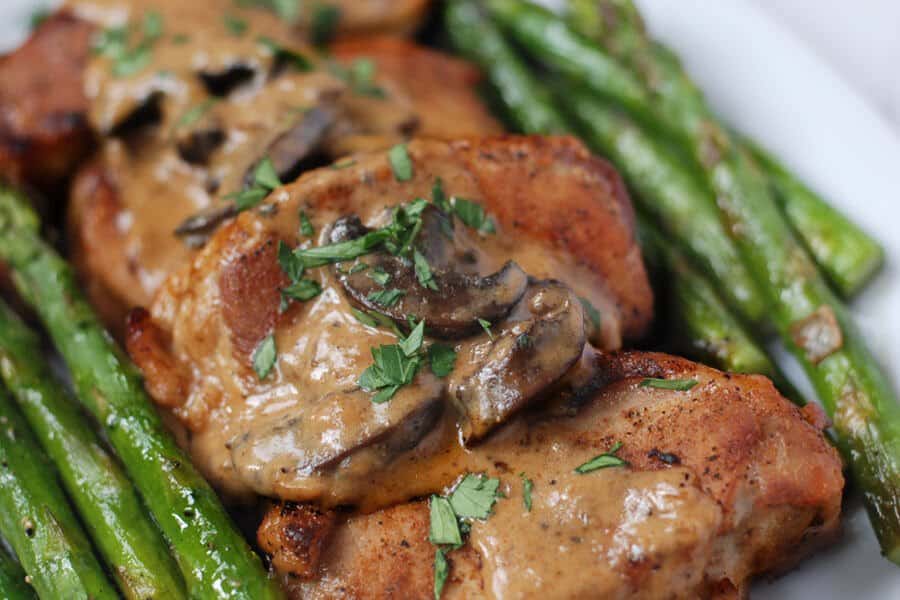 Image credit goes to Ruled.me
While there are plenty of instant pot chicken recipes to go around, pork is just as popular on this diet.
Pork chops turn out juicy and delicious when cooked in the instant pot. Rather than worrying about overcooking them or accidentally searing them for too long, cooking them in the instant pot is fast and easy.
With plenty of butter, mushrooms, heavy whipping cream, and spices, these smothered pork chops are fast, easy, and tender.
They are sautéed and then pressure cooked in the same pot, making cleanup a breeze.
The recipe can be found here.
Crock Pot Pizza
Image credit goes to Slow Cooker Gourmet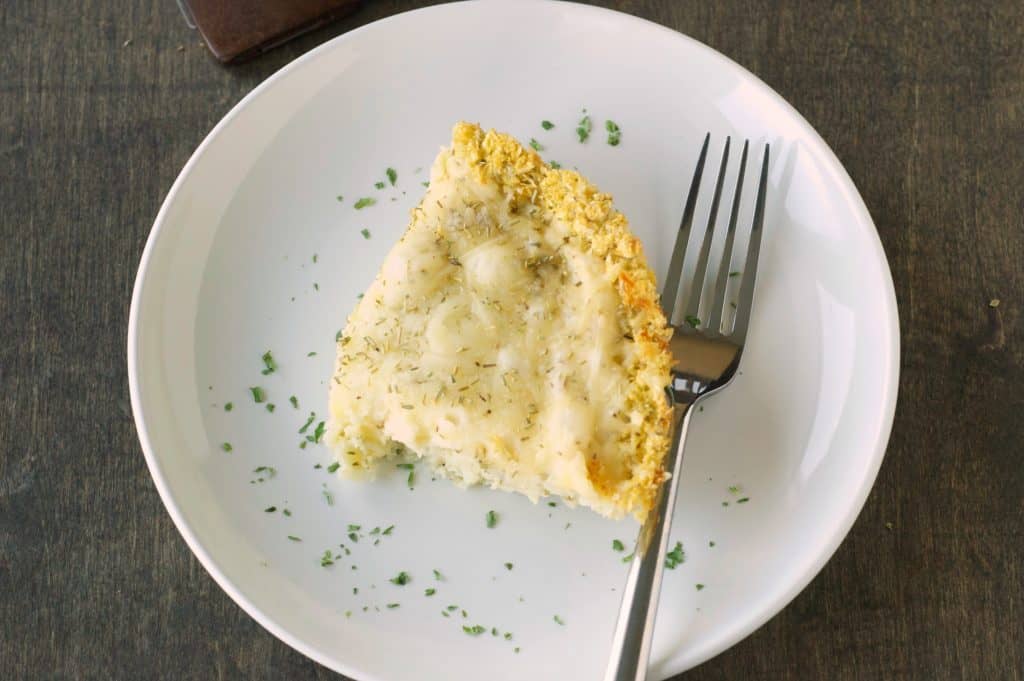 Skip the hard work that comes with making and baking a cauliflower crust for your pizza and instead use your crock pot to make a keto crock pot cauliflower crust pizza.
This recipe is just as easy as making it on the stove. You don't have to monitor how long it cooks and don't have to worry about burning it.
With cauliflower, eggs, cheese, and whatever toppings you want, you can easily customize the pizza.
The recipe can be found here.
Chicken Bacon Chowder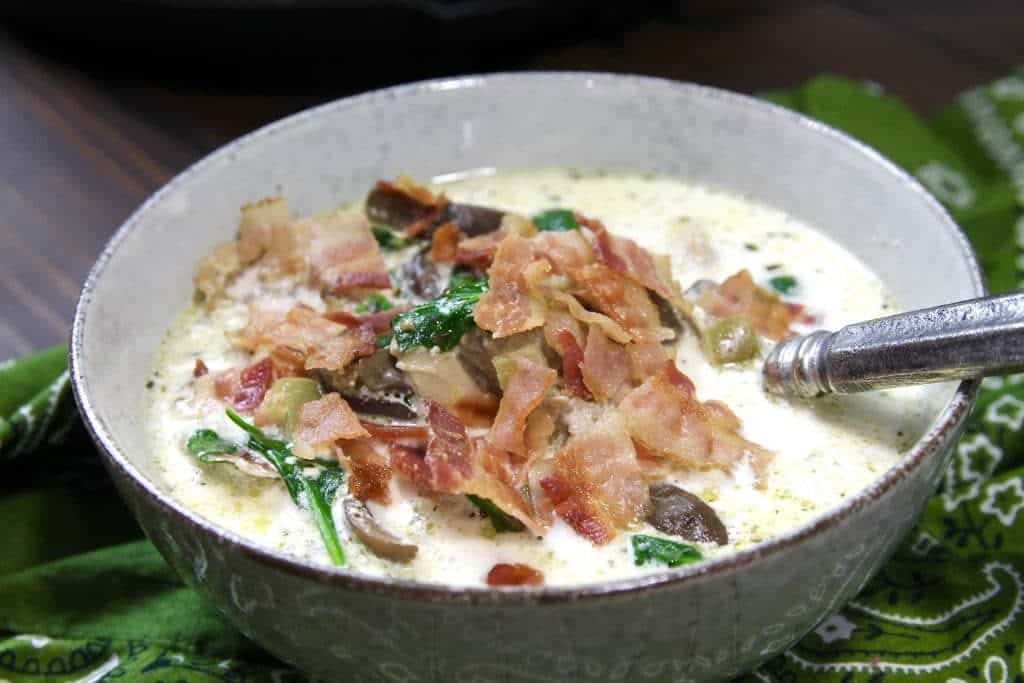 Image credit goes to 5 Dinners 1 Hour
One final great chicken instant pot recipe is chicken bacon chowder. It almost tastes like crack chicken because it is so creamy and delicious.
It is perfect for a cold winter night when you just want a comforting bowl of soup.
With cubed chicken thighs, cream cheese, mushrooms, onions, celery, and bacon, a bowl of this creamy soup will fill you up.
The recipe can be found here.
As you can see, with a little planning, you can easily add keto crock pot recipes to your weekly meal plan.
This can reduce the stress that comes with making delicious meals. Using an instant pot, crock pot, or even an air fryer is a great way to make incredible meals.
No need to worry about sacrificing flavor because you are on a keto diet. Not only are all of the recipes listed here easy to make, but they are all proven favorites.
You won't have to worry about whether or not your family will love them.
Eating healthy and cooking fresh food shouldn't be difficult, but it can be a little time consuming.
Rather than feeling stressed because you don't have the time needed to make a great meal, opt instead to use one of these time saving appliances.
An instant pot can reduce stress and save time while preparing a great meal.
You Might Also Like…