If you are like me, you probably never heard the term "shelter in place" until a week ago. We are experiencing some crazy times, but this is not the first time that people have been forced to spend time inside.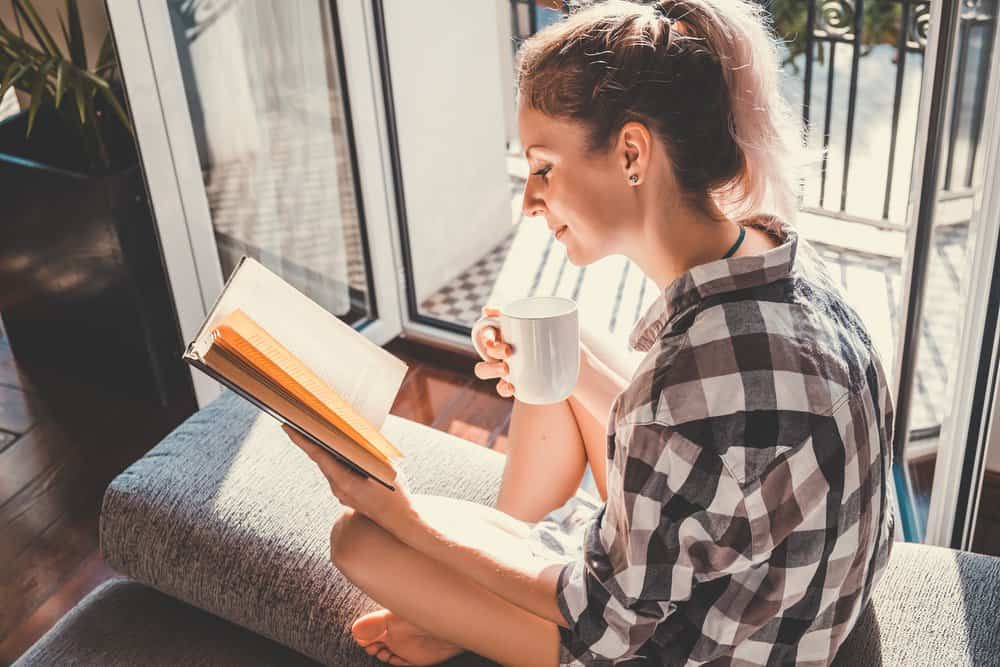 People who live in Florida go through it when they are preparing for a hurricane. Other places get snow and floods that force them to make unplanned living arrangements.
This post may contain affiliate links. Please read our policies for more details.
This time, people may choose to stay in their homes for much longer and some places may mandate that people stay inside.
So, what does "shelter in place" mean? In a few words, it means "stay at home". You can read more about the details of a stay at home order here.
Shelter in Place Supplies
So, you have to stay home for a week or two or more. Most places are not "forbidding" you to go out, but for your health, minimizing leaving your home is advised.
What are you going to need? Here are 4 categories of supplies that will help you weather the storm.
Cleaning – Soap, disposable gloves, disinfectant wipes, towels and clean linens.
Food and Necessities – Shelf-stable food (rice, canned goods, flour and nonperishable items), coffee/tea and other daily items, 90 days of medication and a first aid kit.
Work and Entertainment – Now is a great time to get caught up on all these projects you have been putting off. Gather or purchase your supplier and you are good to go.
Electronic devices will be needed to stay connected. You may want to stock up on spare parts as well. Many people are working from home for at least the next few weeks.
You will need a place to work in your home and everything from a comfortable chair to a mouse.
Supplies for treating illness – This can be anything from an over-the-counter pain reliever to cough and cold medications.
A humidifier, thermometer and hydration drinks are items you should have on hand. You know what is normal to have in your home for treatment when you are a family member gets sick.
Read more about shelter in place supplies here.
Shelter in Place Plans
Shelter in place plans can be very detailed depending on the circumstances or events that cause the shelter order. Some plans may even give you the option to evacuate.
What we are going through now, is asking you to stay in your home and limit physical interaction with others as much as possible. Here is more information on shelter in place plans.
Okay, now to your sanity. How are you going to keep it together? If you work and have to work remotely, what is your plan?
If you school-age children that are in school, what is the plan for them to finish out the school year? Also, how are you going to keep them occupied?
When it comes to working from home, most companies have resources to logging in to the company network remotely.
You should be able to do everything on a laptop once you are logged in. The challenge maybe not having all the nice computer monitors you have in an office. A phone may also be something you will have to think about.
Most office phones can be forwarded to a cell phone. I have done it many times and the transition is pretty seamless.
This may be a challenge, but try to find a quiet spot where you will not be distracted or have the noise that can be heard in the background, such as; kids or pets.
Although, under the current circumstances, most people will be willing to overlook some minor distractions and background noise while you working from home.
Once you get past the safety tasks and getting set up to work, there is the matter of occupying yourself and your family in times when you are at home most of the time.
Shelter in Place Activities
Here are 6 things you can do to keep yourself and your family sane over the next few weeks.
1. Exercise, walk, dance…move every day only if it is 10 – 15 minutes. One of my neighbors made the statement, "there is no excuse not to exercise."
2. Take deep breaths or count to 10 when things get tough. It is the quickest calming method available. There will most likely be added stress, but you don't have to let it control you.
3. Talk to others. In my neighborhood, they stand 6 feet apart and have a conversation. You can stay engaged and social distance at the same time. You can connect with others via social media as well.
Social media has some really cool things going on now that you can be part of. Just check it out.
4. Do something visual. This can be anything…make something, organize your home, work on a small project.
Decluttered spaces and pretty things just make you feel better. Let your creativity show through while you are sheltering in place.
5. Read a book. Don't have one? It is easy to download digital books to your computer or phone. Lose yourself in a good romance or biography. Look at the latest decorating trends or craft projects.
6. Learn something new. With digital resources as close as your fingertips, identify something you have always wanted to learn and go for it.
Take an online course, watch youtube videos or get out that book you bought but never read. There are many online resources that are offering things for free, just to do their part.
Just because you are staying in more, does not mean you have to be bored. Use the above things to help you avoid the temptation to eat when you are not hungry.
Fortunately, this too will pass. We live in a society where our to-do lists are far too long and our time is way too short.
Use this time to be able to get a few more of those to-do items done. We will weather the storm and hopefully emerge stronger than ever before.
You Might Also Like…