Meal replacement shakes are a great weight loss tool as well as being the answer to a quick meal or easy snack. Packed with protein, meal replacement smoothies can be the staple of any weight loss program.
A shake in the morning and another for lunch along with a sensible dinner can have you on your way to a leaner, lighter and healthier body.
Meal replacement smoothies are low in calories, packed with nutrients and can get you through the day without a lot of extra calories.
With a high-speed blender to prepare these delicious shakes, you can drop many of the ingredients in the blender jar with minimal cutting.
Add protein powder and just hit the "smoothie" setting and 60 seconds later you have a tasty, refreshing and healthy shake packed with nutrients.
I love meal replacement shakes. There is just something calming about whey protein. I drink one of these smoothies in the morning just to start the day out right.
Whether you are trying to lose weight or just making a healthy food choice, you can't go wrong with a meal replacement protein shake.
Here are some recipes for some great tasting meal replacement shakes for weight loss.
This post may contain affiliate links. Please read our policies for more details.
1. Kale, Spinach and Pear Smoothie
Kale, Spinach, and Pear Smoothie Recipe via Joy the Baker. This tasty smoothie, packed with nutrients, has the perfect blend of greens with kale and spinach.
Add your favorite fruit (pear and banana are used in this recipe), a touch of honey for sweetness and your favorite liquid and this shake will be ready to drink in less than 3 minutes.
2. Energy Boosting Smoothie
Energy-Boosting Smoothie via DrOZ.com. Looking for an energy boost in the morning? Try this delicious shake made with bananas, Greek yogurt and peanut butter. Start off the day right with a tremendous shot of energy.
3. Low Carb Meal Replacement Shakes
Looking for Low carb and Keto friendly recipes for meal replacement shakes? Most meal replacement shakes have 3 main ingredients…fruit, greens and protein.
Add a scoop of low-carb protein powder.
Then add your favorite Keto allowed fruit.
Here is a list.
-Avocados
-Rhubard
-Blackberries
-Raspberries
-Strawberries
-Casaba Melons
-Gooseberries
-Prickly pears
-Acerola, aka West Indian Cherry
-Oheloberries
-Boysenberries
-Grapefruit
Here is a list of vegetables that are allowed on the Keto diet that can be added.
-Broccoli
-Bok Choi
-Celery
-Spinach
-Mustard Geens
-Asparagus
-Arugula
-Zucchini
-Tomato
-Bell Pepper
-Cauliflower
-Cabbage
-Cucumber
-Okra
-Kale
-Cabbage
-Brussel Sprouts
-Green Beans
Get creative with your shakes, use ingredients you like and don't be afraid to try new things.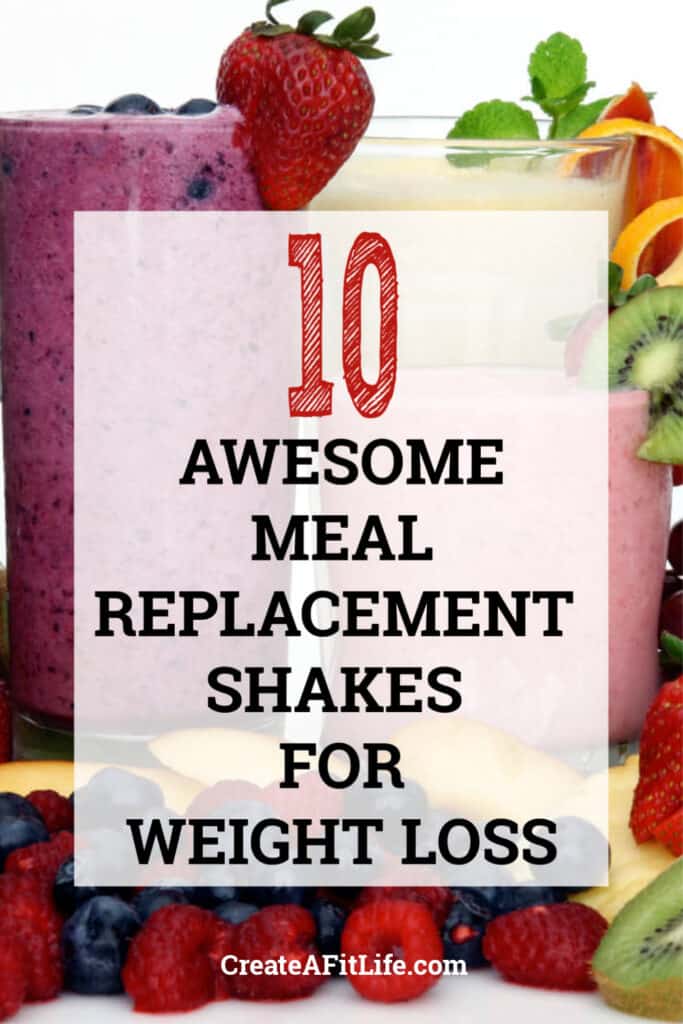 4. Blueberry, Raspberry, and Blackberry Smoothie
Blueberry, Raspberry, and Blackberry Smoothie via Being a Vessel
If you love berries, you are going to love this shake. Eating low carb or Keto. This shake is a perfect option for great taste as well as meeting your nutritional requirements.
5. Super Green Smoothie Recipe
Super Green Smoothie Recipe via DavyandTracy.
Looking for a way to get all your greens and protein? This super green recipe is the ideal solution. Don't like dandelion greens? Substitute your favorite greens. Bok Choi and Spring Mix work well as a substitute.
6. Meal Replacement Fruit Smoothie
Meal Replacement Fruit Smoothie via The Healthy Gamer.
Like fruit? This smoothie will give you just that…a lot of fruit. Get your protein, fiber and other great nutrients in this quick and easy to make shake.
7. Fit and Fruit Smoothies
Fit and Fruit Smoothies via Rondale Wellness.
Fill your blender with fruit and other nutritional goodies to get the day started right with delicious smoothies. They are sure to fit into any diet.
8. Avocado, Spinach, and Kiwi Smoothie
Avocado, Spinach, and Kiwi Smoothie via Dr. Nina.
Get a third of your daily nutrients in these protein-packed shakes. Bananas, peanut butter and yogurt nutritious shakes are a tasty meal.
9. Sunrise Smoothies
Sunrise Smoothies via Iowa Girl Eats.
Start your day off with this fruit and protein packed smoothie. This tasty smoothie combines frozen berries with a whole orange, a frozen banana, and protein-packed Greek yogurt.
It tastes like sunshine in a glass and is ultimately the perfect way to start the morning.
10. No-Hunger Post-Workout Shake
No-Hunger Post-Workout Shake via Yuriel Kaim.
If you are looking for something packed with nutrition and out of the ordinary, you have found it with this ultimate post-workout shake.
This shake features blended northern beans, chia and hemp seeds, and almond butter for protein and healthy fats, as well as other ingredients.
Final Thoughts – Meal Replacement Shakes
Whether you are looking for a healthy meal, a tasty snack or a way to avoid temptation, a meal replacement shake is the answer. They are bother nutritious and tasty.
Don't be afraid to experiment. Maybe the shake sounds good, but there is one ingredient you don't particularly like. Replace it with something you do like.
Try out different types of protein. Add fresh herbs for garnishes. I have even added Fresca to add flavor and save on calories.
Your options for meal replacement shakes are numerous. Try a new one every week and enjoy!
You Might Also Like…
How to Lose Weight Quickly: 10 Simple Tips for Success
How Does Work Life Balance Impact Weight Loss?
15 Simple Tips for Eating Keto on a Budget