The keto diet offers a host of health advantages. However, you aren't going to be able to enjoy them if you don't eat the right foods and stick to the diet. It can be really easy when you are a keto diet beginner to make mistakes choosing foods. A keto meal delivery service can be the answer.
This can set you back and make improving your health very difficult. Rather than dealing with setback after setback, you can instead choose to work with a keto meal delivery service.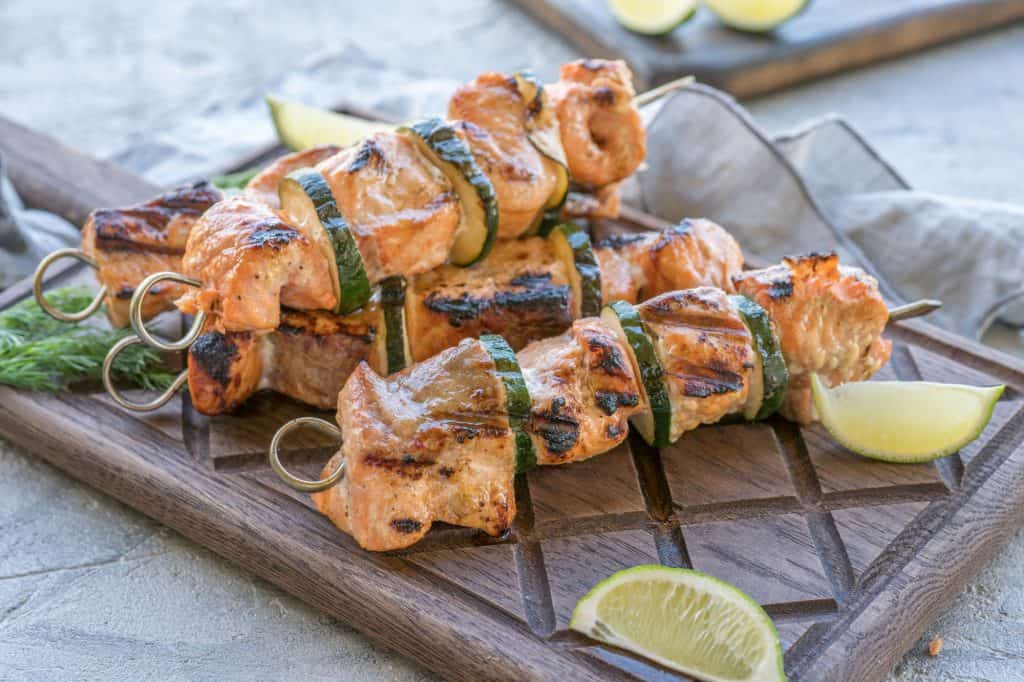 This will ensure that you get the meals that you need without having to worry about tracking macros on your own. Keeping track of macros can be overwhelming.
This post may contain affiliate links. Please read our policies for more details.
1. Get Meals on the Table Faster
You may already know about all the benefits of a keto diet. But do you know about the benefits that you can enjoy when you opt for low carb meal delivery services?
These services will take all of the guesswork out of eating. This is great when you are first getting started on a keto diet and have a lot of questions about the foods that can be eaten.
Since these services will deliver all of the ingredients for keto meals, you never have to worry about having to run to the store.
Not having to plan meals and shop for ingredients can be a huge time saver in your life. This allows you to spend more time with your family and spend less time struggling in the kitchen.
While this is great for anyone, it is especially useful for families with have working parents. No need to worry about finding the time to cook and clean up. Well, you are still going to have to do some cleaning.
2. You Never Have to Guess What You Can Eat
Keto meal prep is great for people who want to remove the guesswork from eating a keto diet. It can be very difficult to know exactly what is allowed on the keto food plan. When you subscribe to a delivery service, all of that confusion disappears.
Working with a meal delivery company that offers choices and provides you with the right foods. The shopping, as well as the temptation, is gone when you use a service.
What this means for you is the knowledge that everything you have at home is food that allowed on the diet plan. No more concerns about making a poor choice when you are hungry.
Even if you know exactly what you can eat, it can be overwhelming to cook for yourself on a restricted diet. Some families will go on a keto diet together.
If you are in a family where not everyone is eating the same type of food, it can be a challenge.
Having food delivered to your home ensures you are staying on the plan. It also makes finding tasty meals easier.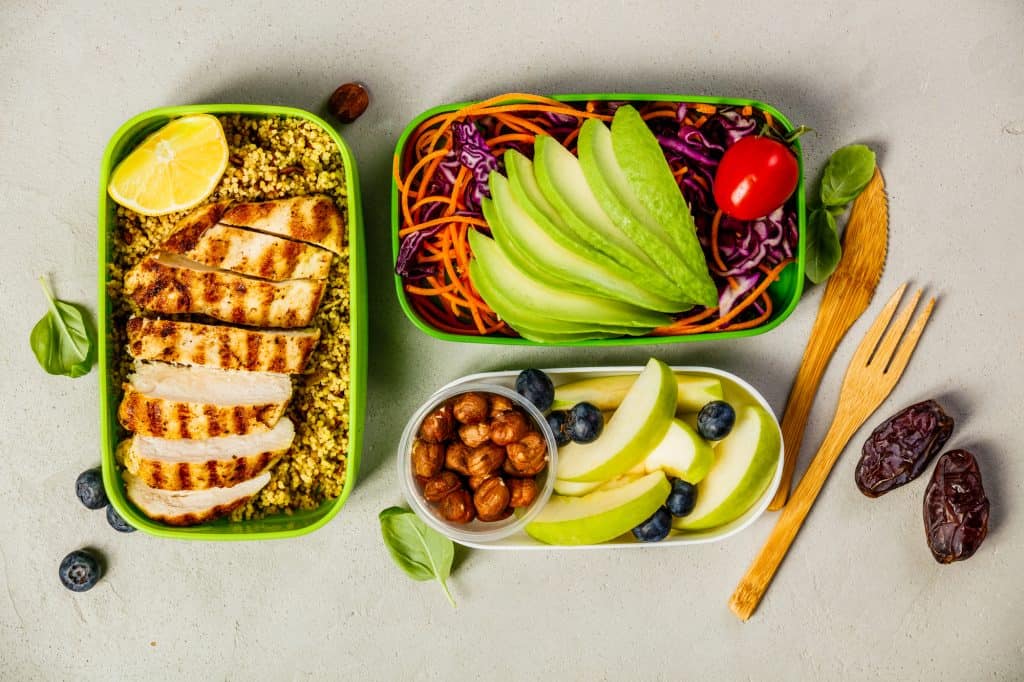 3. You Don't Need to Leave Home to Shop
One incredible benefit of a great meal delivery company is that you never have to leave the home.
You may be exhausted at the end of the day or just don't feel like going to the store. None of this will be a concern when you have your meals delivered to your home.
It is as simple as selecting your meals, paying for them and telling the service where to ship them.
A minimal amount of prep is required to have a delicious and nutritious meal on the table quickly.
15 Simple Tips for Eating Keto on a Budget
18 Quick and Easy Keto Diet Recipes
The Keto Diet – Everything You Need to Know About Eating Keto
4. You Still Have Control of Your Meals
Many people think when they sign up for a meal delivery service, they will give up control over their meals. This simply isn't true.
Meal services provide you with all of the ingredients you need to cook your meals. You will still be putting the meals together in the kitchen.
This means that you can easily swap out any herbs or spices that you prefer. this is great if you are picky about what kind of herbs you eat.
With the options you have with food delivery services, you can be assured you will never be bored.
People who have food allergies can ensure they are not a risk of eating the wrong foods. You may also choose to switch services each month to try out different foods or food plans.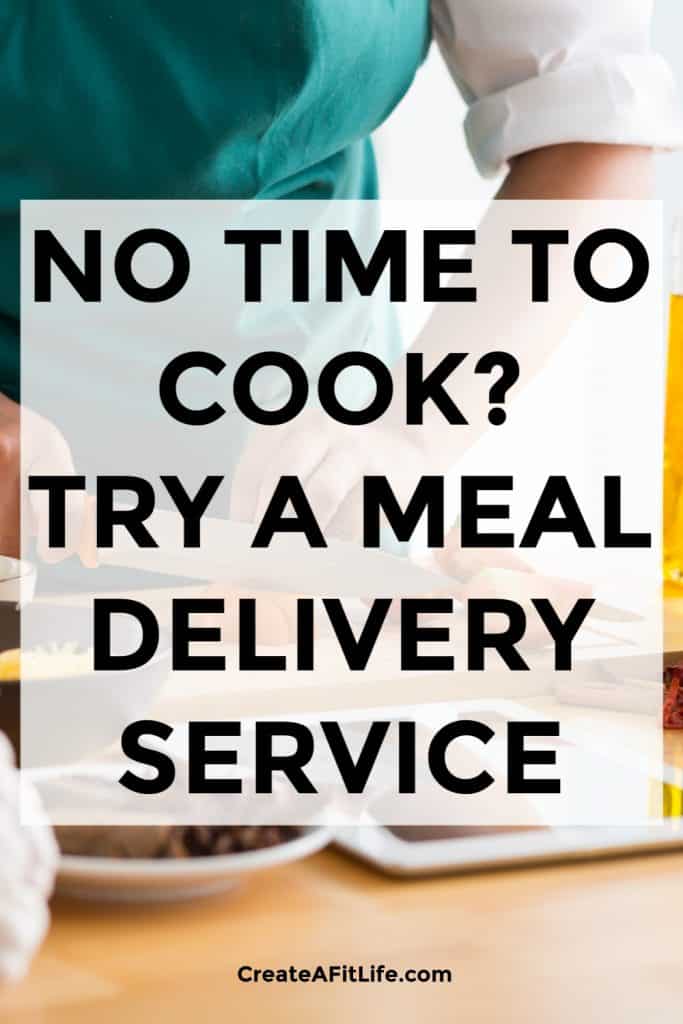 Tips for Choosing a Delivery Service
Many people think that all meal delivery services are the same when in reality they aren't.
If you opt for a meal service that provides paleo meals instead of keto meals, you may accidentally eat some foods that aren't allowed on the diet.
While both the paleo and ket diets are very similar, there are some differences that may be important to you.
When you are looking for a low carb meal delivery service, you need to make sure that they offer only keto-friendly selections.
Trifecta is a service that offers both food plans. You can order so that you are getting only keto meals if that is your plan choice. Trifecta also offers vegetarian, vegan, paleo, clean and classic food plans.
When you choose a meal company that only provides keto-friendly meals, you can enjoy what you eat without having to worry about the ingredients.
Everything will be portion controlled and all ingredients will be optimized for you to enjoy the right balance of nutrients to achieve optimal health.
How to Pick the Best Service for Your Needs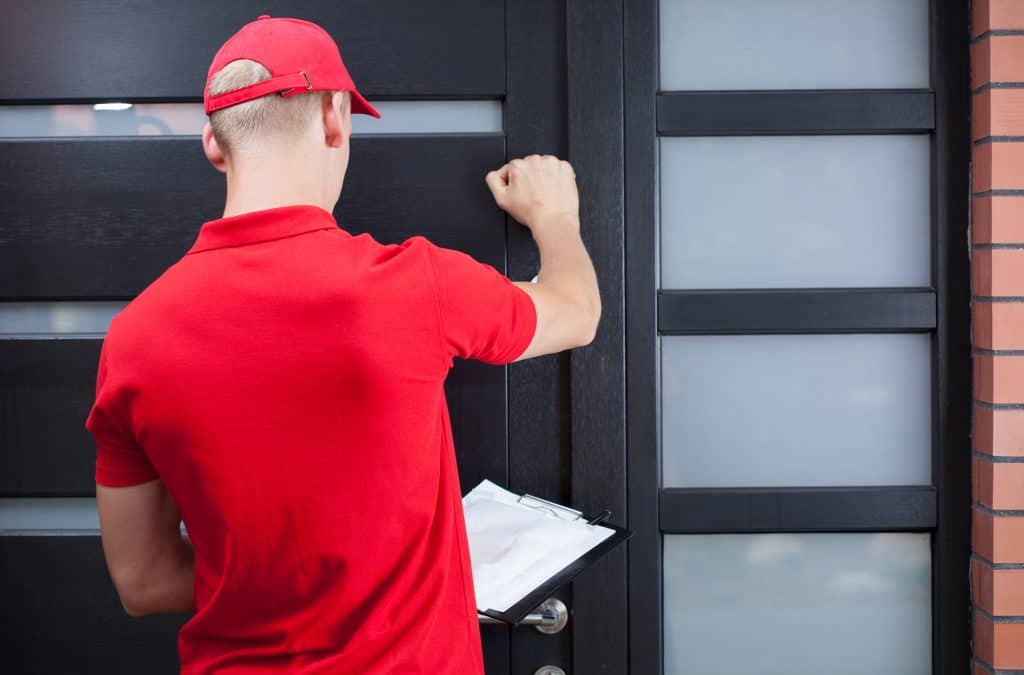 A lot more goes into choosing the right meal service than simply selecting the first company that you find online.
It's good to work with a company that has a great reputation for providing high-quality meals and ingredients. You also want to make sure that they will make your keto meal prep easy.
Certain companies require their customers to perform a decent amount of meal prep. If you are worried about not having enough time for this, you may want to select a different service.
By choosing the perfect service, you can be assured you will always have something healthy and delicious to eat.
Additionally, you must consider the frequency at which you want to receive shipments.
Some families want more frequent shipments, so they need to look for a company that can accommodate their needs. Other individuals may not need as much food delivered all at once.
By working with a company that offers a variety of subscription plans, it's easier to find one that will meet your needs.
It's important to remember that individual needs for food vary greatly. Take the time to carefully review the offers of food delivery services before making your choice.
Take the Time to Compare Prices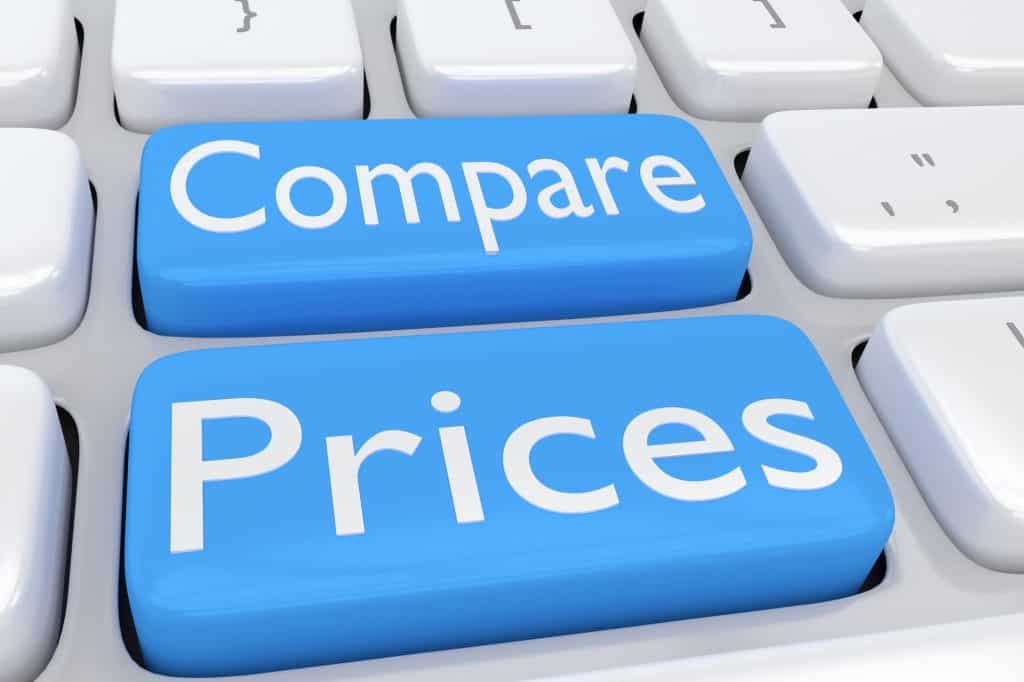 Once you have narrowed down your food delivery service choices, comparing pricing is the next step.
Not only do you need to consider the average meal cost, but also what shipping rates will be.
Some companies charge higher shipping rates than others, and this can really add up when looking into this service.
When you know the total meal cost, including shipping, you will be able to determine which service is right for you.
Consider Your Service Area
Another important aspect of choosing the right keto delivery company for you is where you live.
This can play a huge role in whether or not you are even able to sign up for services from a specific company.
Some companies don't offer service in all areas, and looking into this before you try to sign up is the best way to avoid disappointment.
Opt for the Chef's Choice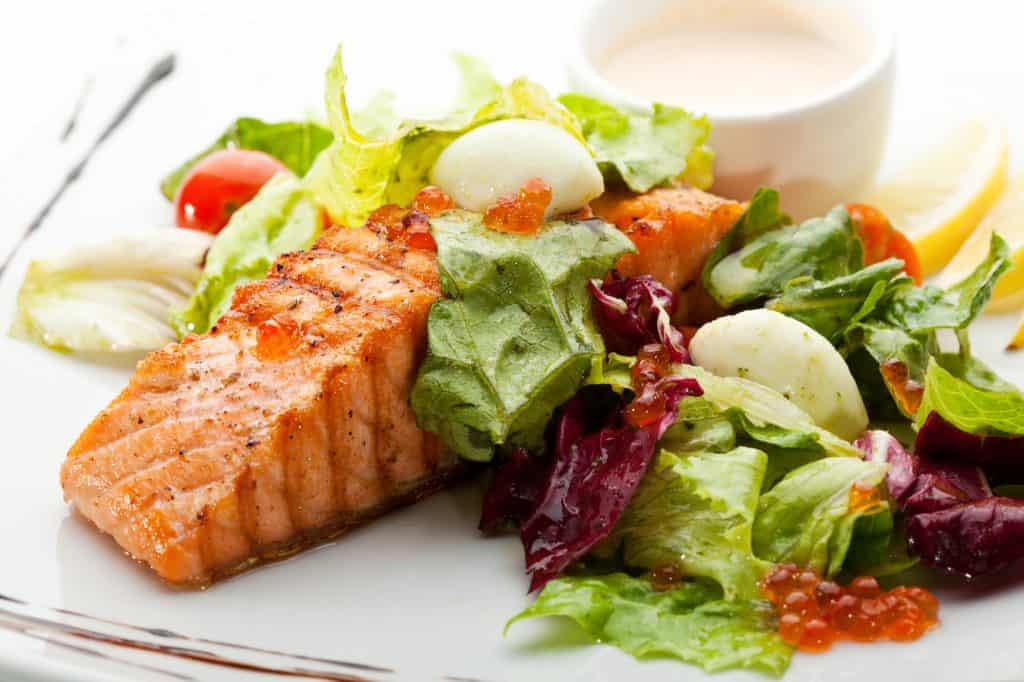 Perfect for people who are new to keto and don't want to stress out about what they are going to eat is the option to pick a chef's choice meal service.
This means that the company will send you all of the meals that you need, and while you have control over what meals of the day you get, as well as any allergies that you need to avoid. You won't ever have to worry about getting the nutrients you need.
By allowing a company like Trifecta to send you the Trifecta meals you need, you won't have to worry about designing a meal that tastes good and provides you with the necessary nutrients.
This makes it easy for you to grab your meal and go without spending any time fussing over it in the kitchen.
By choosing the chef's choice option, you relinquish some control over what you eat. However, you can still choose how many meals a day you get to enjoy as well as what ingredients if any, you need to avoid.
You Can Choose Your Meals
Another great option for people who want a little more control over their Trifecta meals is to opt for an a la carte choice. This allows you to pick your own meats, carbs, and veggies and design your own meals.
You need to make sure that you are confident with meal planning great keto meals so you don't choose the wrong combination of foods.
However, if you are ready to enjoy a bit more control over your diet and want to do so with professional help, a la carte options are a great choice.
You can even use the tracking, training, and nutrition app that some companies like Trifecta offer. This allows you to easily see how your nutrition and workout goals are complementing each other.
As you can see, there are a lot of factors to consider when looking for a keto meal delivery company. The pros that you can enjoy definitely make doing the research worth it for a lot of people.
No matter whether you are new to the keto diet or have been following it for a long time, choosing a great meal service to deliver your food can help you stay on track.
Remember that the service you choose will be unique to you and your needs. This is the reason you need to look for a company that offers the type of service that will best suit your life.
You may be looking for regular meals or just a few each week to get you through. Working with the right company will give you control over your diet.
A service also ensures that you are always on track with your macros and are thus prepared to succeed.
You Might Also Like…
What You Should Know About the Lazy Keto Diet
How to be Successful on the Trim Healthy Mama Diet
Keto Diet for Beginners: How to Get Started with the Ketogenic Diet