When I hear the word "keto diet snack", I think of something I can grab and put in my mouth without having to give it a lot of thought.
Snacks can be something tasty used to stave off cravings, they can be a small energy booster in the afternoon or they can even be a fat bomb sweetened with many of the keto-friendly sweeteners available today.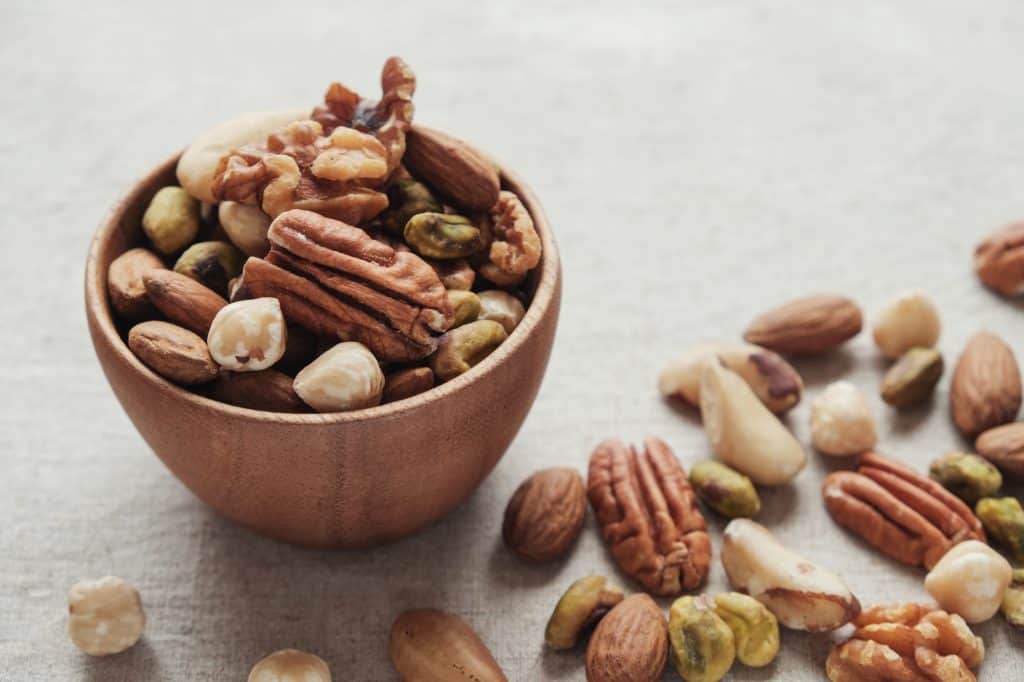 A snack should be something that can get you through the rough spots to the next meal. Or you may be the kind of person that enjoys grazing through the day and eating meals of 200 – 300 calories at a time.
Whether you are looking for a "tide me over" snack or your next meal, here are some great keto diet snacks that can be part of any low-carb diet.
This post may contain affiliate links. Please read our policies for more details.
Single Item Keto Snacks
I am all about quick and easy. Check out these one item snacks that are packed with protein and can get you through to the other side.
String Cheese
String cheese sometimes referred to as mozzarella sticks, is a stick of mozzarella cheese. They make great snacks or can be part of a healthy lunch.
I have even had them as part of a healthy breakfast. String cheese is great paired with fresh fruit or raw vegetables. The best thing about cheese sticks…the whole family will love them.
I am all about quick and easy. Check out these one item snacks that are packed with protein and can get you through to the other side.
String cheese has 85 calories, less than 1 gram of carbohydrates, about 6 grams of protein and 6 grams of fat. Cheese sticks are convenient when you need a quick keto-friendly snack.
They are easy to throw in lunch or an afternoon snack pack.
Almonds
Whether they are whole, sliced or in the form of butter, they are a great fit for a low carb diet. They are packed with protein, fat and fiber.
Almonds are higher in calories, as expected, but they are well worth it in the end. You can eat almonds right out of the bag, but my favorite way to have them is added to yogurt or cottage cheese.
Almonds are perfect as a single food snack or as part of a small meal. A half a cup of sliced almonds contains 266 calories, 23 grams of fat, 4 grams of net carbs and 9.5 grams of protein.
They are great for the low-carb diet, but it is a good idea to be aware of your calorie intake with this one.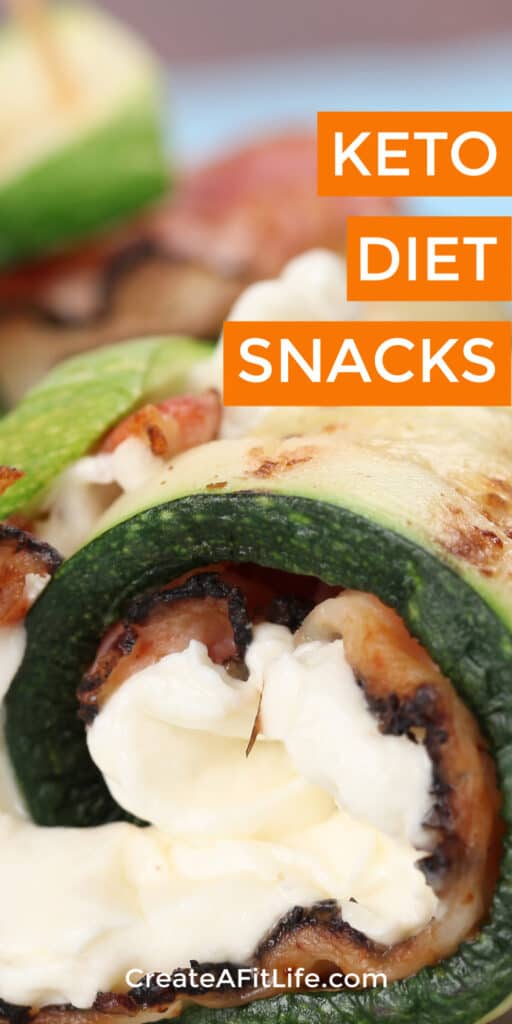 Cottage Cheese
Cottage cheese is a great food to have alone, but it is far better when it is pair with nuts, fruit or granola.
I have even enjoyed cottage cheese mixed with diced tomatoes, peppers and tomatoes. It can even be pureed and used as a base for dips and sauces if you are looking to consume fewer calories in fat.
17 Keto Dessert Recipes the Whole Family Will Love
I prefer to have my cottage cheese with all the fat (4%), but there are lower fat options (1% and fat-free) available.
A half-cup of 4% fat cottage cheese has about 107 calories, 3.7 grams of carbs, 4.7 grams of fat and 12 grams of protein. Eat it alone or pair it with another food or two that fits your eating style.
Almond Butter
While almond butter has all the macros required to be considered a keto-friendly or low-carb snack, beware that the calories can add up very quickly (98 per tablespoon).
Almond butter works great as a spread or can be eaten as a snack right out of the jar. Be aware of how much you are eating, because the calories can add up quickly.
It would be easy to consume 500+ calories without coming up for air.
Peppers
Peppers are a favorite of mine (not green). Bell peppers come in a variety of colors and flavors. They just look nutritious with all the different colors.
Pair them with tomatoes and cucumbers and you have the perfect summer plate. Add some cream cheese, ranch or blue cheese dip and you have a great light meal.
Or call it an appetizer or brunch plate. Peppers are very low in both fat and protein. I always included them in my keto eating plan because of the fiber and low calories.
A whole bell pepper has approximately 32 calories and 6 net carbs.
Cherry Tomatoes
Cherry tomatoes are the cute bite-sized ones that you can pop in your mouth without having to be sliced. They have a sweet taste (as vegetables go).
Tomatoes are great alone as a snack or part of a vegetable mix. They are also tasty diced and added to cottage cheese.
Ten cherry tomatoes will give you 31 calories, 4.6 net carbs, 1.5 grams of protein and .3 grams of fat. If you are looking for something that is a little bit sweet, but still healthy, cherry tomatoes are a good choice.
Hard-boiled Eggs
Eggs have often been referred to as the "perfect keto food" and with good reason. One egg has no carbohydrates and 5.3 grams of fat and 6.3 grams of protein per egg.
Once the eggs have been hard-boiled, they become a quick snack. They make a great side dish at lunch and can be part of nutritious and keto-friendly breakfast.
17 Quick and Tasty Keto Diet Soup Recipes
Hard-boiled eggs can also be used as an ingredient in a whole lot of other recipes, such as these 25 recipes that contain hard-boiled eggs.
Greek Yogurt
I love Greek yogurt. It is versatile and can be eaten alone or mixed with other fruits, nuts and other foods. However, some brands of Greek yogurt have more added sugar than others.
There are 100 calories in a 6 ounce serving of Greek yogurt. There are 6 carbs in a serving which is a little bit high, but the 17 grams of protein is a great benefit.
A 6 ounce serving of Greek yogurt is not only a nutritious snack, but it can be eaten as part of a healthy breakfast.
17 Keto Diet Dinner Recipes You Can Make Tonight
Okay, now you have seen what single food keto diet snacks can look like. Maybe they won't all work for you. You may not even like all of them.
Maybe there are some that are not on this list that you will be on your list.
It is possible you want a mix of flavors when you have a snack and that is where these tasty low-carb snack recipes provide…a variety of delicious snack plates for your enjoyment.
Final Thoughts – Keto Diet Snacks
Snacks…they can be what gets you through the day. Or they can be a great evening treat. They can be a few bites or a small meal.
Your snack can be as simple as a handful of nuts, a decadent dessert or a small colorful and appetizing meal.
These are just a few of the tasty low-carb snacks that are available to you even if you are not following the keto diet plan.
You Might Also Like…
18 Quick and Easy Keto Diet Recipes
15 Simple Tips for Eating Keto on a Budget
17 Keto Breakfast Recipes for Any Meal of the Day