Eating healthy on a keto diet doesn't have to be difficult when you use healthy and delicious recipes for cheap keto meals.
Everyone on the keto diet knows that eating at home is much easier than trying to eat out at a restaurant.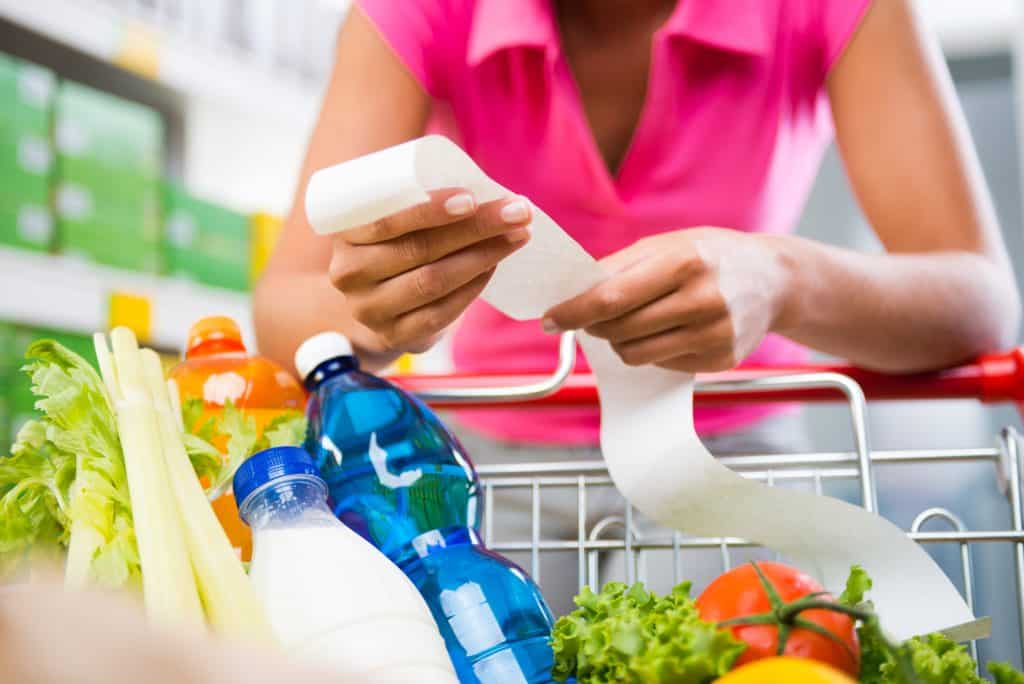 Rather than feeling deprived or overspending, you opt to make cheap meals that are delicious and healthy. You can eat keto on a budget by following a few simple rules.
This post may contain affiliate links. Please read our policies for more details.
Have the Right Ingredients
Before looking at a single recipe, you need to make sure that you have everything on hand that you will need to make cheap and easy keto meals.
Having a stocked fridge and pantry will go a long way toward making quick, budget-friendly ketogenic meals.
Some of the basics to have on hand include chicken thighs, canned sardines, eggs, butter, nuts, and plenty of produce.
Look for sales on fruits and vegetables so you can stock your kitchen with lettuce, blueberries, avocados, broccoli, and cauliflower.
Also, don't be afraid to buy frozen vegetables when necessary. They are just as nutritious as fresh ones and can be much easier to keep on hand.
In addition to having plenty of meat, fat, and fresh produce, a well-stocked keto kitchen will contain plenty of herbs and spices.
It's amazing how cilantro, cumin, garlic, basil, cayenne, rosemary, and oregano can really take your cooking up a notch. These spices can definitely improve the way the food tastes.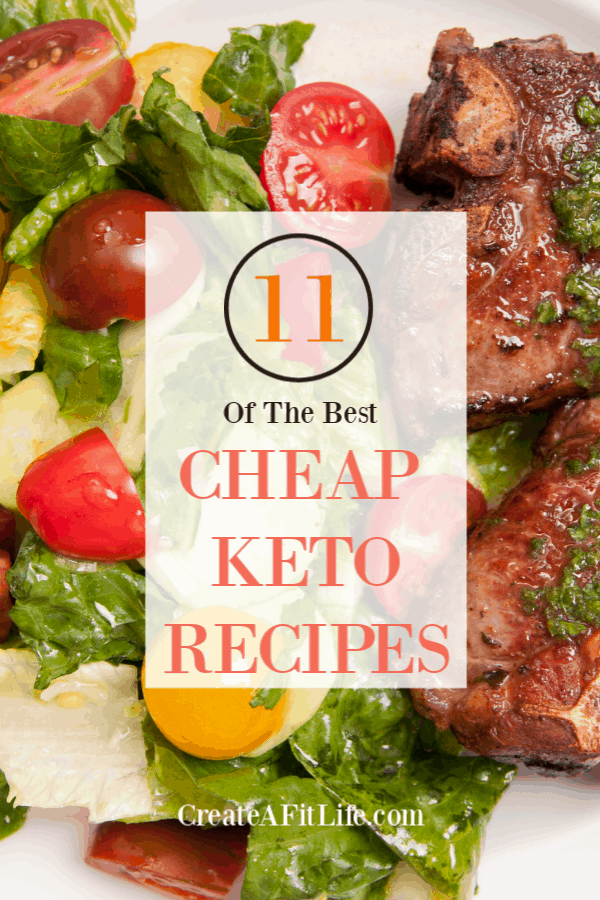 More Cheap Keto Recipe Tips
In addition to keeping inexpensive ingredients on hand, it's always a good idea to plan ahead when cooking keto on a budget.
This will prevent you from panicking when it gets close to meal time. It will also help ensure that your meal options are always healthy.
If you don't have a crockpot or a pressure cooker, now is the time to consider investing in one of these kitchen tools.
They are great for cooking when you're out of the house and can easily turn less expensive cuts of meat nice and tender.
This allows you to save money at the store each week since you aren't tied to buying more expensive meat.
Batch cooking is another great way to decrease how much money you spend on groceries each week.
You can also offset keto dieting costs by making sure that you have plenty of leftovers that can be eaten throughout the week.
Don't think that you have to make a new meal every day. If you do get tired of something that you're eating, simply put it in the freezer to be enjoyed at a later date.
Don't be afraid to keep it simple. When you are working with a tight budget, it's best to forego the specialty ingredients that can really add cost to your meals.
Certain foods, like eggs, aren't just inexpensive and healthy, they can also be used in a myriad of ways to create delicious meals.
Here are 10 great low cost keto recipes that are not only quick and easy, but also delicious.
Keto Crack Slaw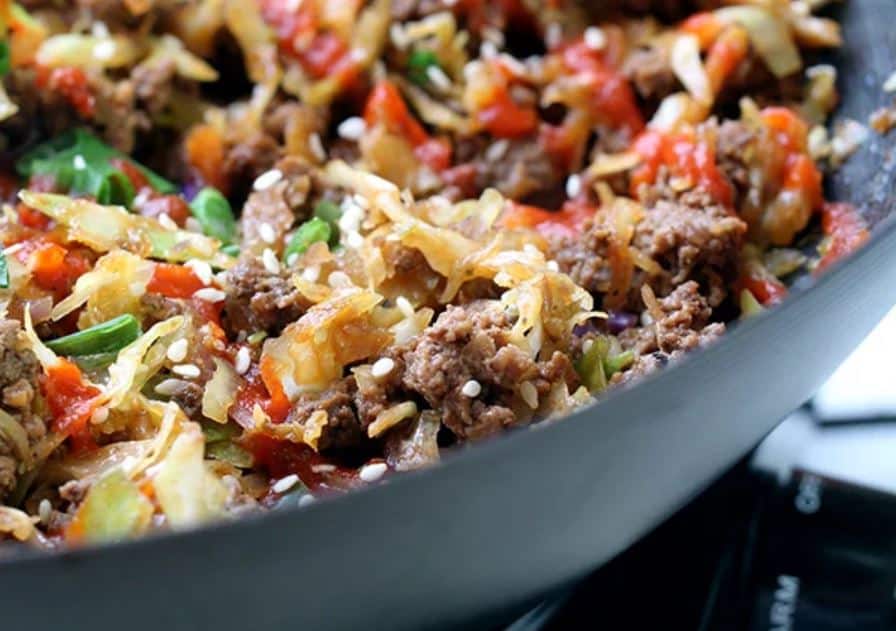 Image credit goes to Tasteaholics.
This low-carb slaw is a favorite for many people, and it's easy to see why. As far as cheap keto meal ideas go, it is one of the most delicious out there.
It is inexpensive and is very easy to put together. Additionally, it lasts really well in the refrigerator and tastes even better the next day.
With unassuming ingredients including ground beef, coleslaw salad mix, green onions, and sriracha, this meal comes together quickly and is sure to please everyone.
Even people who aren't following the keto diet are sure to enjoy this flavorful dish.
The recipe can be found here.
Delicious Chicken Bake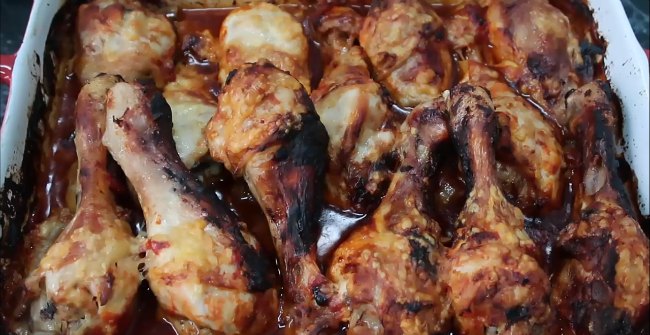 Image credit goes to Yummy Inspirations.
Everyone loves chicken, and drumsticks are some of the most affordable cuts that you can buy, making this a great meal for the budget-conscious cook.
Because this recipe can easily be sized up or down, it's perfect for having a meal with your family or for a large party.
Additionally, you're sure to have leftovers, which is always great! Look for fat drumsticks so everyone gets one that is really big, and then smother them with pasta sauce, garlic, salt, and pepper before baking.
For a little added crispiness at the end, feel free to sprinkle on a bit of shredded cheese.
The recipe can be found here.
Delicious Breakfast Sandwich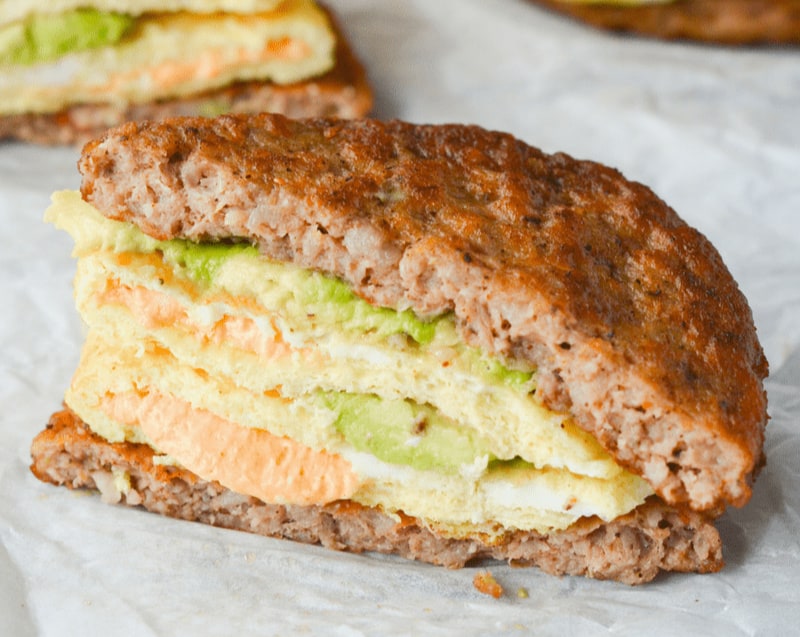 Image credit goes to Hey Keto Mama
Breakfast is the most important meal of the day. Even if you aren't eating bread, you can still have a delicious breakfast sandwich to fill you up for the morning.
This is a great option for cheap low carb meals. Most people will have all of the ingredients on hand, which makes making this sandwich fast and easy.
Instead of using bread as the bun on the sandwich, use sausage patties. The inside of this sandwich has eggs, avocado, and cheese and gets a burst of flavor and just a little spice from the use of sriracha.
This takes the sandwich to another level and ensures that you don't get bored with your meal.
The recipe can be found here.
Mushroom Omelet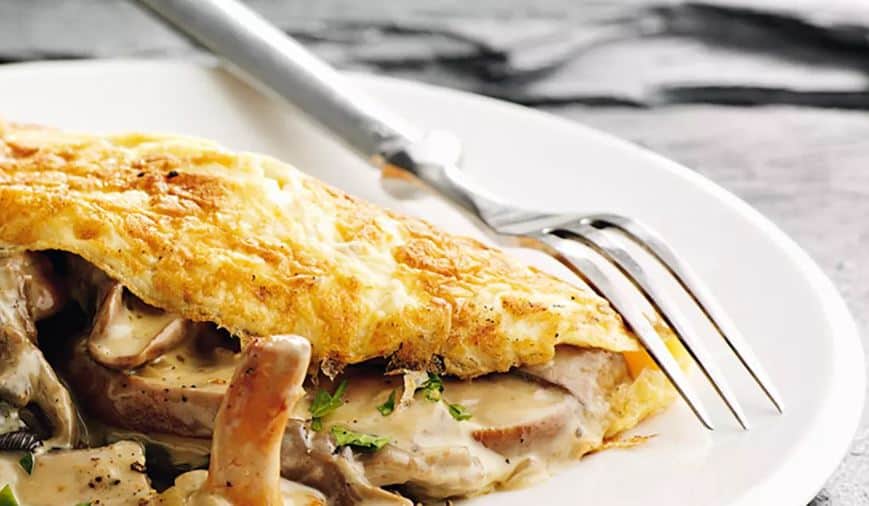 Image credit goes to Diet Doctor
Don't think this meal can only be eaten at breakfast. An omelet is great for any meal of the day and will keep you satisfied for hours.
This omelet is made with three eggs providing you will protein, and is packed with onions and mushrooms. The cheese helps hold it all together, but the mushrooms really shine and take on a delicious flavor.
To make the omelet taste even more amazing, try sautéing the mushrooms in a bit of butter before putting them in the omelet.
The recipe can be found here.
Avocado Chicken Wraps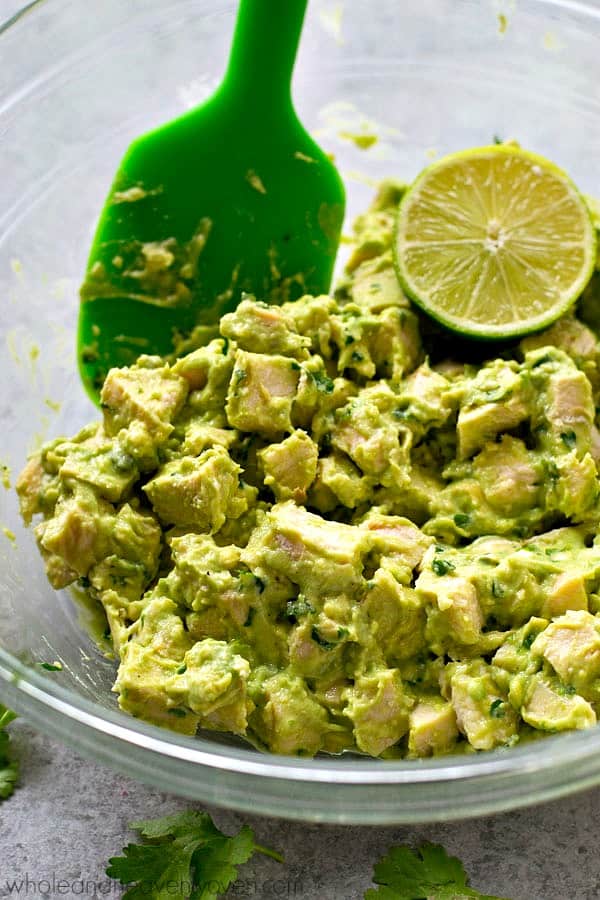 Image credit goes to Whole and Heavenly Oven
Chicken and avocado are favorite ingredients in many easy keto meals. This recipe shows you how easy it is to combine them to create a delicious and filling meal quickly.
Rather than using mayonnaise to make the chicken salad, using a combination of mashed ripe avocado, sour cream and lime juice keeps the chicken salad nice and creamy.
Wrap the chicken salad in large butter lettuce leaves and you won't even miss the traditional tortilla. Enjoy that first delicious bite!
The recipe can be found here.
Easy Cauliflower Calzones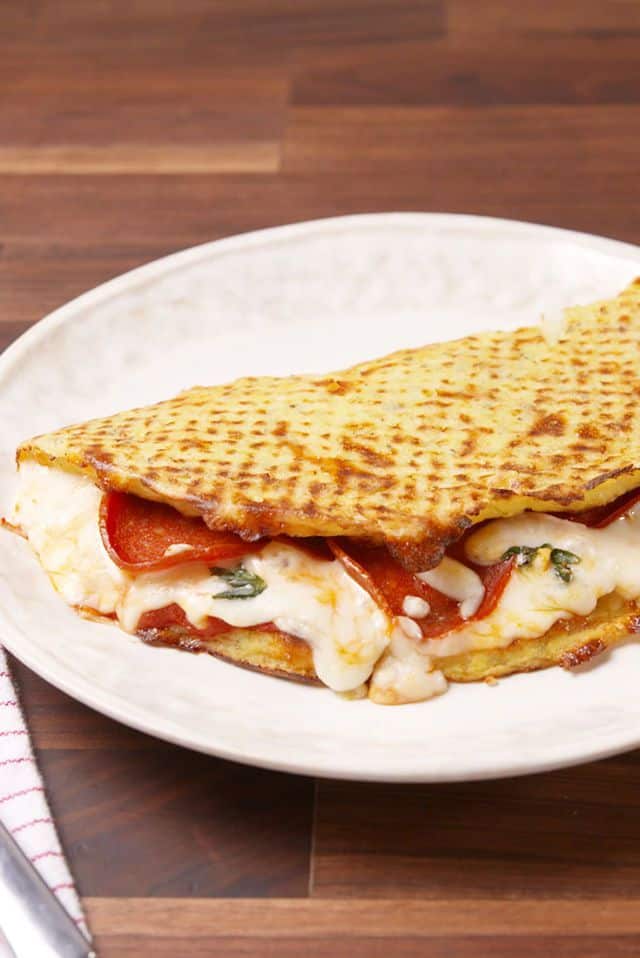 Image credit goes to Delish
Cauliflower is the darling of the keto world and for good reason. It is so incredibly versatile, good for you, and easy to use in a wide variety of different recipes.
These calzones will fulfill your desire for a greasy calzone without allowing you to go off-track with your diet.
By grating the cauliflower, drying it, and then mixing it with egg and cheese to form a dough, it's simple to create cauliflower rounds that can be baked, filled with pepperoni and sauce, and then folded over into a calzone.
Sure, they're not quite the same thing as a traditional calzone, but isn't that the point? They're just as delicious and much healthier.
The recipe can be found here.
Chicken Chili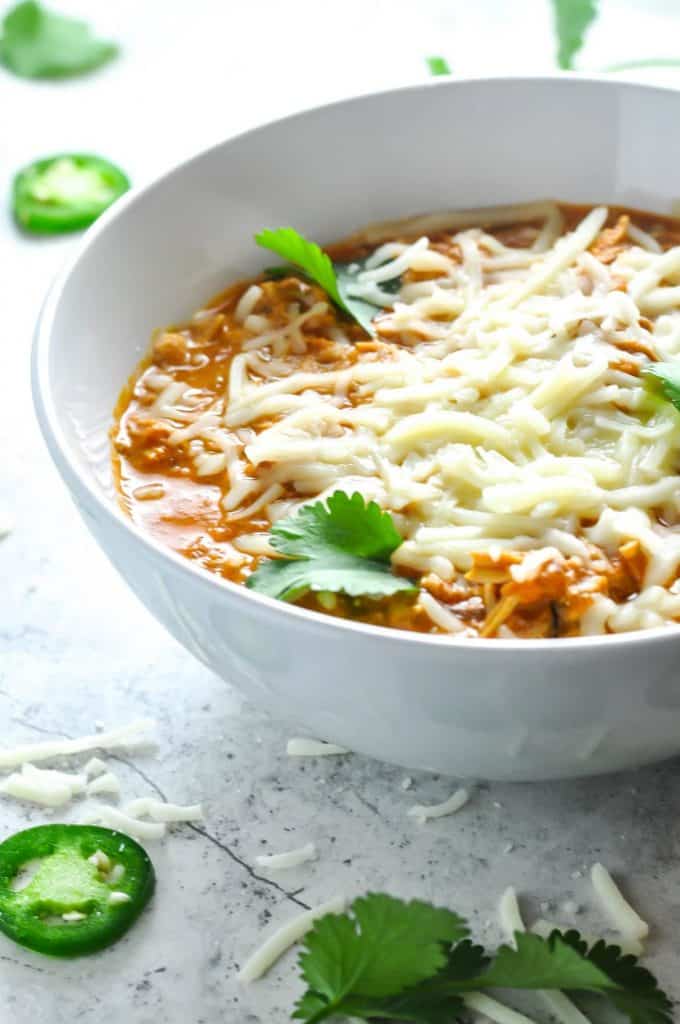 Image credit goes to Ketogasm
Soup or chili is always a great idea when you are looking for cheap keto meals. While you can easily make a soup out of almost anything in your refrigerator, cooking up a pot of this hot chili is sure to really warm you up and excite your taste buds.
There aren't any expensive ingredients in it, making it cheap to put together. And many people already have everything that they need in their pantry.
With staples like chicken breasts, diced tomatoes, tomato paste, and cream cheese, this recipe comes together incredibly quickly and is a great option when you're on a budget.
The recipe can be found here.
Eggplant Parm Roll-Ups
Eggplant is fairly inexpensive in the summer, and if you have a garden, you can easily grow this vegetable without needing a lot of space.
Make your eggplant parmesan easy to make and easy to eat when you opt for roll-ups. By first baking the eggplant so that it is soft and easy to bend and roll, you can then fill it with a delicious mixture of egg, cheese, and garlic.
Top it with a fresh marinara sauce and you have a delicious meal that is warm and filling. To ensure that you don't overspend on sides, pair it with a delicious salad.
You get bonus points and will save even more money if you pick the lettuce yourself!
The recipe can be found here.
Garlic Butter Chicken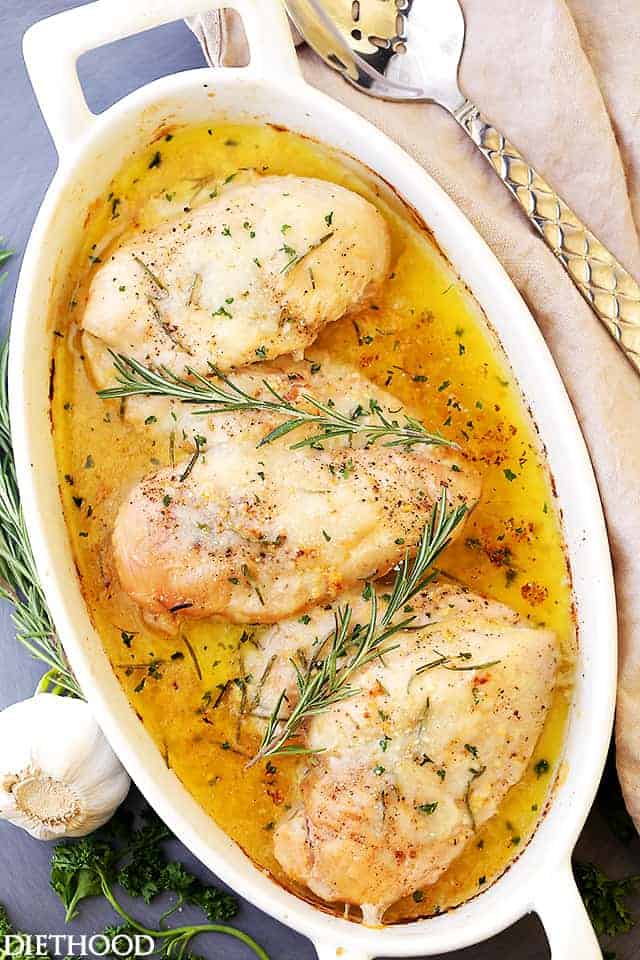 Image credit goes to Diethood
The best thing about this recipe is that not only is it easy and cheap, but it makes a ton of food. It's perfect for having leftovers for subsequent days.
To really stretch the chicken that you make, consider shredding it and eating it with zoodles, on a salad, or tossed into a pot of soup.
Doing this will make this meal even less expensive. Pulling it together is easy, as it only requires chicken breast, butter, garlic, rosemary, cheese, and salt and pepper.
Because it bakes so quickly, it's a great option when you're in a hurry and don't have a lot of time to make something really involved.
Roast some cauliflower to serve with it or toss a quick salad for a delicious and wholesome meal.
The recipe can be found here.
Mini Pepper Pizzas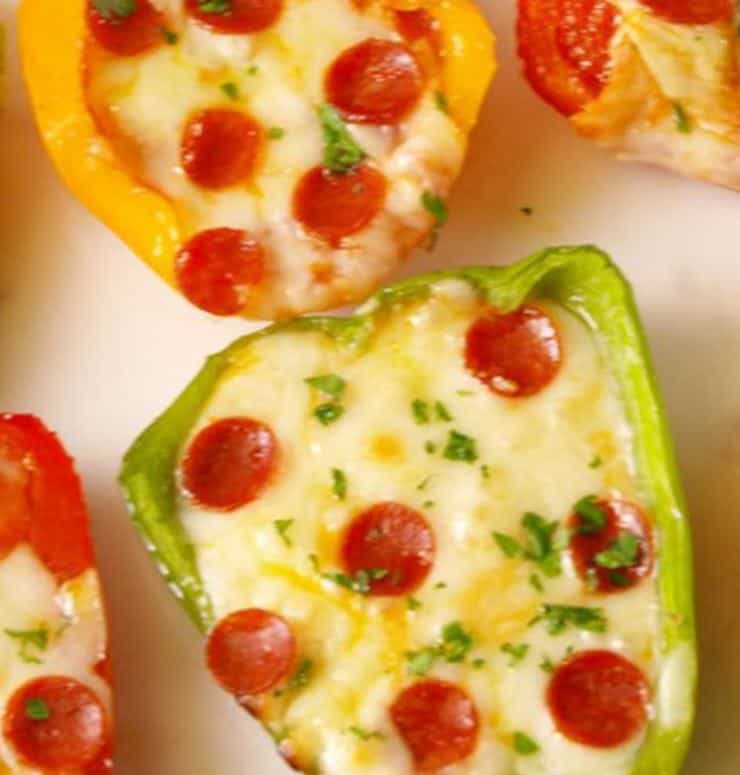 Image credit goes to Delish
Kids can enjoy cheap low carb meals as well, as you can see with these delicious mini pizzas.
By using a half of a bell pepper as the crust and then using fillings such as pizza sauce, cheese, and pepperoni, you can quickly make a fast and delicious meal that everyone in your family will love.
The bright colors of the peppers add to the fun of eating this meal, and since they stay crisp-tender, you won't have to worry about them being soggy when you bite into them.
While pepperoni is always a favorite, feel free to put other keto-friendly toppings on your pizza if you want to shake it up a little and enjoy something different.
The recipe can be found here.
Egg Muffins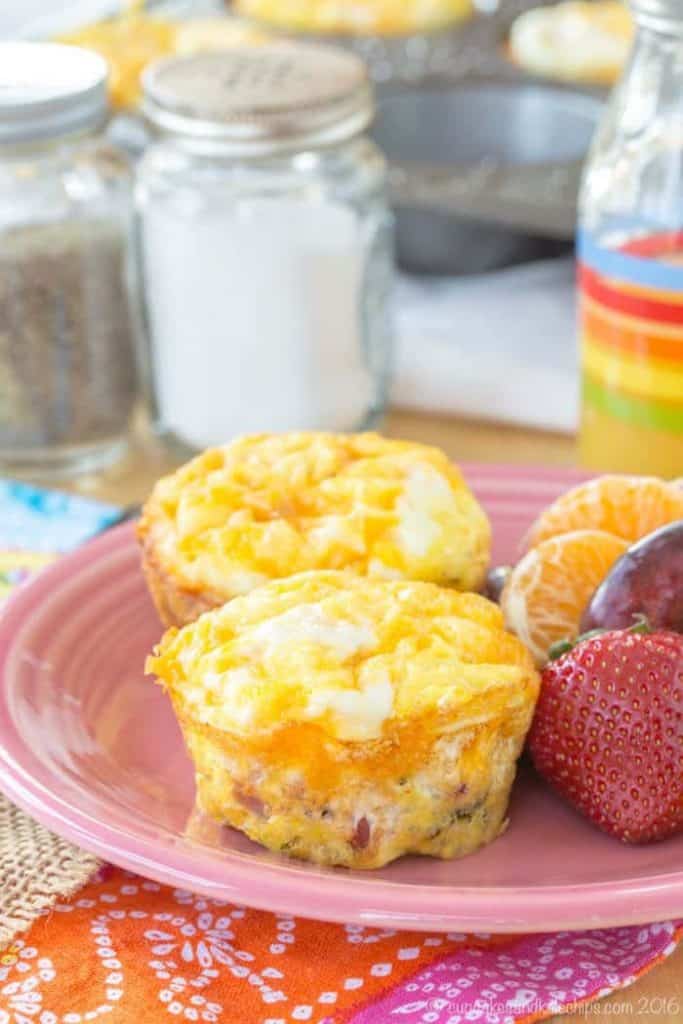 Image credit goes to Cupcakes and Kale Chipsthis
Egg muffins work well for breakfast, lunch, dinner, and even snacks. This makes them a great choice to cook ahead of time and heat up when you need something to eat in a hurry.
These muffins are packed with broccoli, ham, and cheddar, but the great thing is that you can easily switch up the ingredients.
Try using leftover chicken, spinach, and a bit of salsa, or any other ingredients you may have left in the refrigerator. Not only do they bake quickly, they also taste delicious!
The recipe can be found here.
As you can see, there are lots of cheap keto meal ideas available for you to choose from. You just have to do some research and find out what the best options are for you.
The first step to enjoying great and inexpensive keto meals is to have a properly stocked kitchen.
This will reduce the number of trips to the store, resulting in a lower monthly grocery bill.
Try any of these great recipes and you are sure to see how delicious eating keto really can be. There's no reason why you should have to eat boring meals or worry about overspending.
With these delicious and cheap meals, you'll be set to create an incredible keto meal without blowing your budget.
You Might Also Like…